Quilty & Andy Irvine
Quilty 30 år | Jubileumsturné 14-26. mars 2023
Quilty fyller 30 år och vi firade detta med att bjuda in den irländske folkmusik-legendaren Andy Irvine till ett musikaliskt möte och turnésamarbete. Vi spelade 13 i stort sett utsålda konserter med ett rikt program av det bästa från Irvines och Quiltys repertoarer – med utrymme för både samspel och egenart.  Andy Irvine är en av Irlands mest hyllade folk- och världsmusik-ikoner och en förebild och inspirationskälla för Quilty. Alltsedan hans stora genombrott med den banbrytande gruppen Planxty på 70-talet har Irvines lyriska spel på mandolin och hans innovativa tolkningar av traditionella folkvisor varit stilbildande för generationer av folkmusiker, inte bara på Irland utan världen över.
Utöver vår egen stora glädje att få spela och uppträda tillsammans med denna celebritet, ville vi hylla numera 80-årige Andy Irvines livsgärning som musiker, traditionsbärare, vispoet och världsmusik-pionjär!
Turnén genomfördes med stöd av Kulturrådet och Culture Ireland.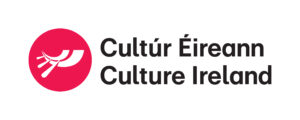 English:
Quilty is celebrating 30 years and we've invited Irish folk music legend Andy Irvine, to join Quilty's anniversary tour of Sweden. With 13 concerts at mostly sold out venues the tour has been a huge success and this experience has sparked future collaborations with Andy Irvine in Sweden and beyond.
Andy Irvine is one of Ireland's most celebrated folk- and world music icons. He has been a great source of inspiration for Quilty ever since we started. As a member of the legendary group Planxty in the 70's, Irvine's lyrical style on the mandolin and his innovative interpretations of traditional folk songs have inspired several generations of folk musicians, not only in Ireland but worldwide.
In addition to our own great joy to play and perform together, we wanted to pay tribute to Andy Irvine as an icon for traditional Irish music, song writer and world music pioneer.
More about Andy Irvine:
Andy Irvine is one of the great Irish singers, his voice
one of a handful of truly great ones that gets to the
very soul of Ireland. He has been hailed as "a
tradition in himself." Musician, singer and songwriter,
Andy has maintained his highly individual performing
skills throughout his over 50-year career. From
Sweeney's Men in the mid 60s, to the enormous
success of Planxty in the 70s, his duo with Paul Brady
in the later 70s and then from Patrick Street to
Mozaik, LAPD and Usher's Island, Andy has been a
world music pioneer and an icon for traditional music
and musicians.
The Tour is supported by Culture Ireland and Swedish Arts Council.